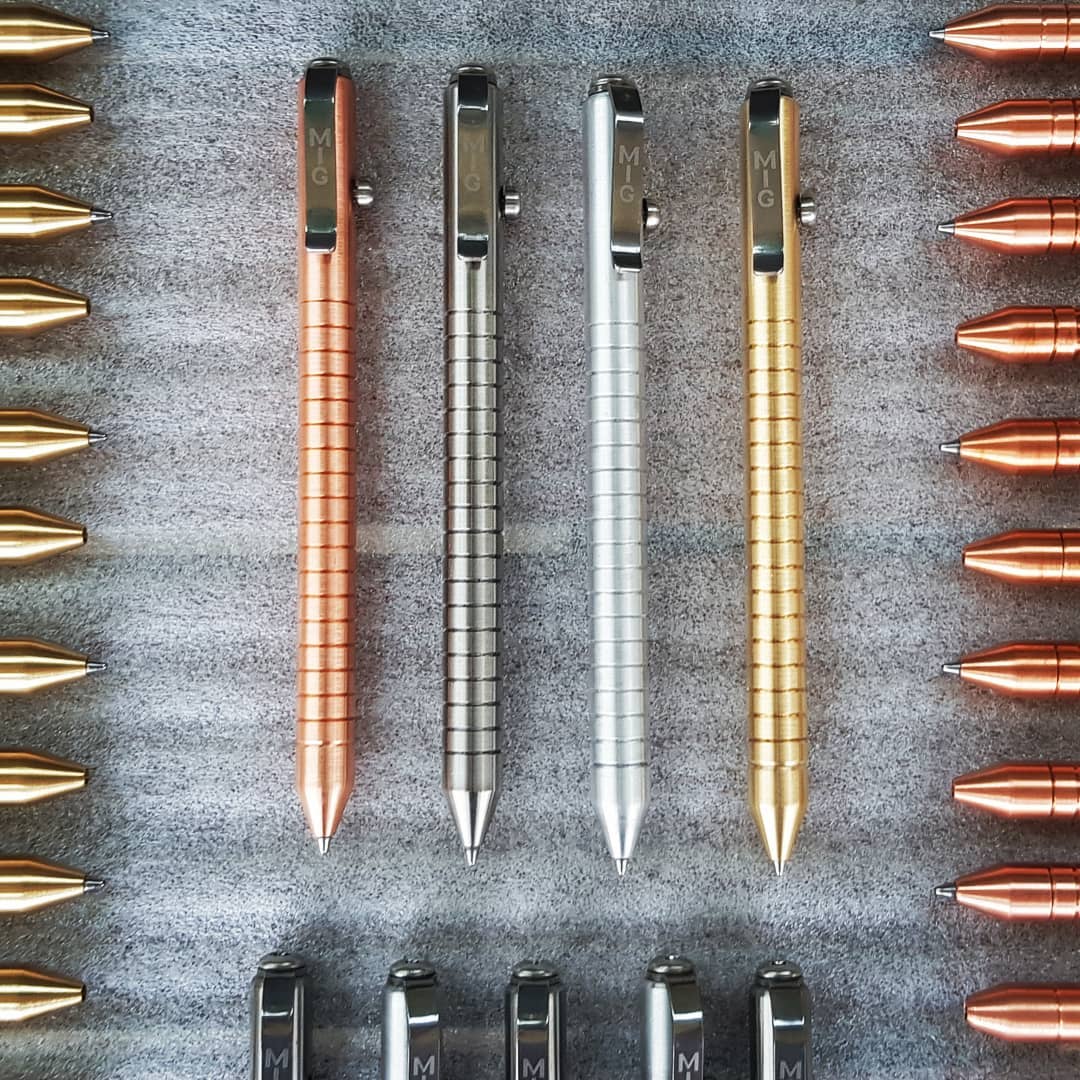 What is a bolt action pen?
A Bolt Action Pen is a robust retractable ballpoint pen forged out of the highest quality materials, featuring a minimalistic approach to design.
Bolt Action mecahnisms are less prone to failure than any other retractable pen design while also being more environmentally friendly than a normal disposable plastic pen.
Built to last a lifetime, this is a pen that can be passed down generation to generation.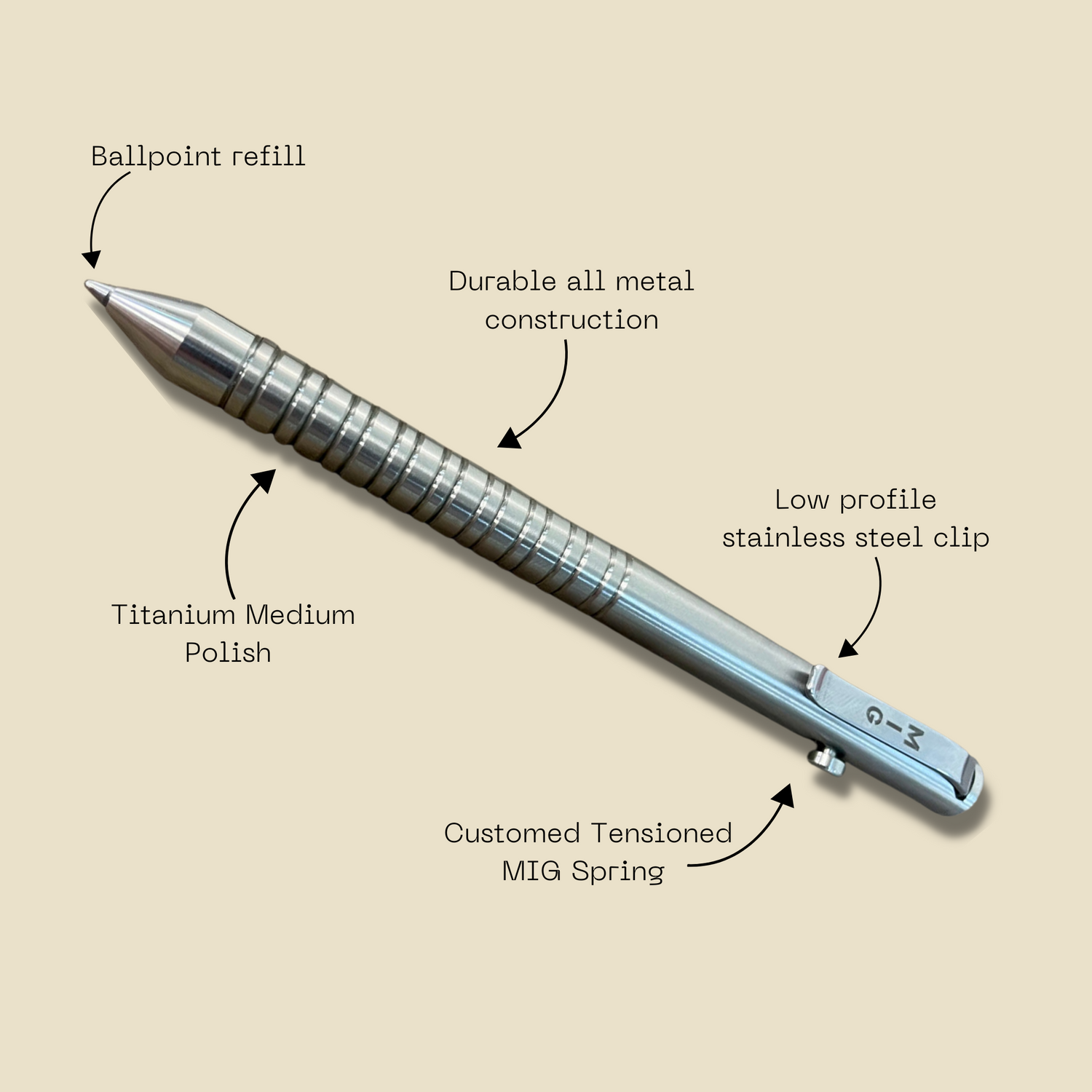 Why MIG Pens?
- All metal construction designed to survive decades of daily use.
- Highly accurate machining to protect working parts from foreign debris.
- A heat treated low profile stainless steel pocket clip lets your pen sit flush in your pocket with maximum retention.
- Bespoke stainless steel spring to provide perfectly balanced tension.
- Removable ballpoint refill reduces plastic waste, a more eco-friendly option than a standard plastic pen.

Our bolt action pens are designed with minimalism in mind. As they're one of the slimmest full sized bolt action pens available, they'll disappear into your pocket thanks to our deep carry clip. 
Lifetime Guarantee

Our warranty is simple, if it isn't working or breaks from normal use we will repair or replace it.

Free Touch Up Service

As local manufacturers, we are able to offer our unique touch up service for all pen purchases, each pen is entitled to one free touch up per year.

Australia's Leading Pen Manufacturer

The only pen company in Australia that can make production quality pens, in bulk, using locally sourced materials.
Shop Our Bestselling Bolt Action Pens
Vendor:

Regular price

Sale price

$68.00 USD

Unit price

per

Vendor:

Regular price

Sale price

$68.00 USD

Unit price

per