MIG Fountain Pen
Regular price
$101.00 USD
Regular price
Sale price
$101.00 USD
Unit price
per
Sale
Sold out
Features

Durable all-metal construction

Unique low profile design

Mix and match for your own unique look

Specs

Diameter: 11mm (roughly 7/16)
Length Capped: 130mm (5.17 inch)
Length Uncapped: 120mm (4.72 inch)
Length Posted: 150 mm (5.9 inch)
Weight: Titanium = 28g, Brass = 51g, Black = 51g, Copper = 54g
Nib: Schmidt FH241, Stainless Steel, Fine
Ink: Schmidt K5 Converter and Kaweco universal Cartridges
Machined in: Taiwan
Final Stages: Australia


Our MIG Fountain Pen design started in 2015 and has now been perfected due to multiple tweaks over the years.
We've now created a Fountain Pen that is easily used as a daily pen while also having enough presence to be impressive as a presentation/gift piece.
The all-metal design provides peace of mind whether you are using these in the office or the great outdoors.
Thanks to the 11mm diameter and our low-profile pocket clip, the MIG Fountain Pen practically disappears into your pocket, making it one of the 'smallest' full size fountain pens around.
The cap can be posted, giving you extra security over your parts when on the move. 
Grips are smooth on all models except on the Black, which comes standard with a grid grip. Additional grips sold separately. 

The nib is a German made Schmidt FH241, it writes smooth and effortlessly. 

Each fountain pen comes with a Schmidt K5 converter and a single black universal Kaweco cartridge to get you using the pen soon as possible.
They can also take the popular Lamy T10 refills. 

Nib sections and refills are designed to be easily removed parts. This allows anyone to deep clean or upgraded parts without requiring extra tools.
Mini conversion kits and additional grips are sold separately. Images are to show mix and match appearances if purchasing additional parts.

Instructions are on the underside of the box and videos can be found on our Fountain Pens 101 page.


Brass and Copper are both materials that Patina, your pen may arrive with cosmetic blemishes due to oxidization during transit.

Black Fountain Pens are Titanium Nitride coated Brass. This finish is very hard wearing but can still be scratched if not careful. We chose Brass underneath so any removed coating will create a unique contrast.
Share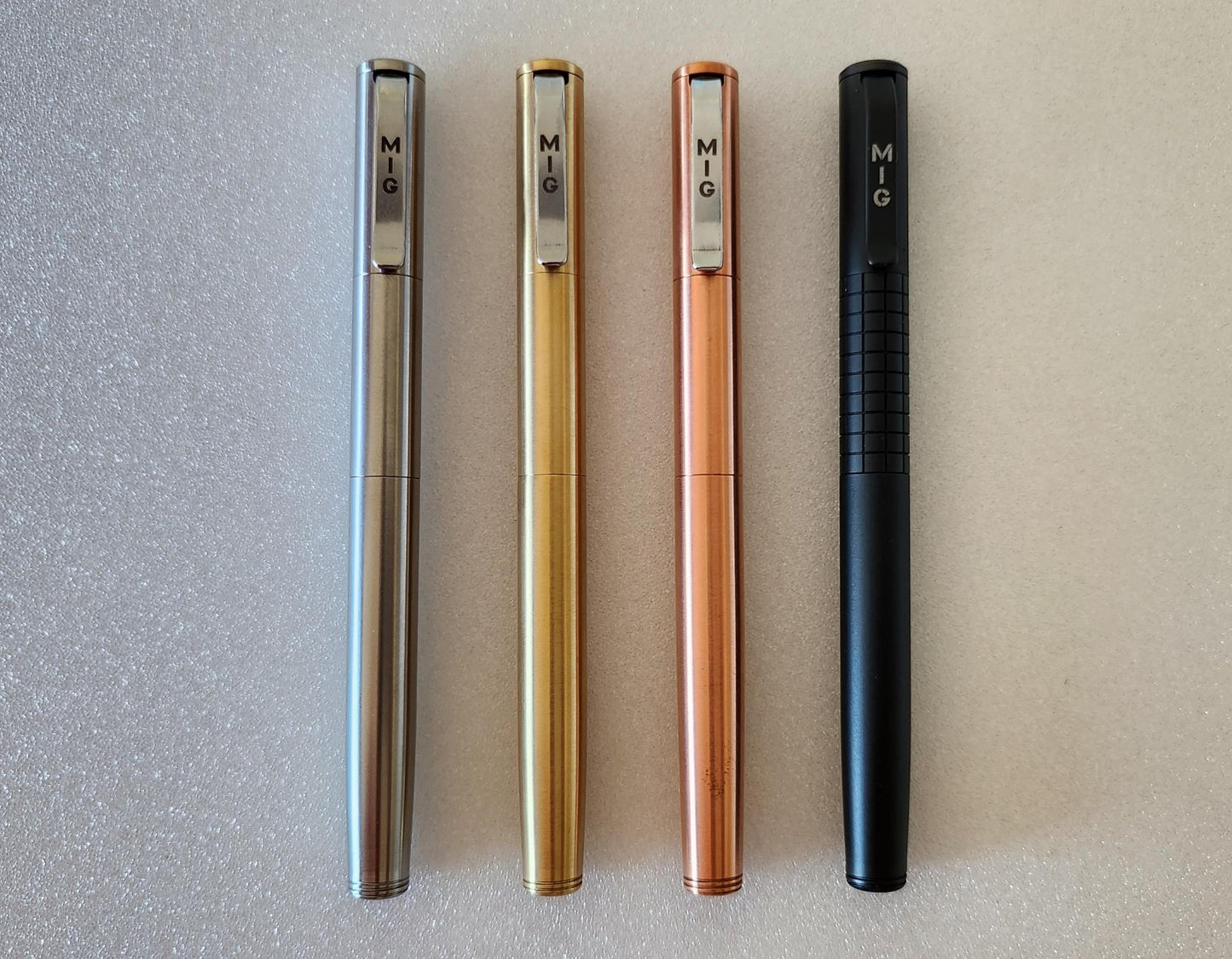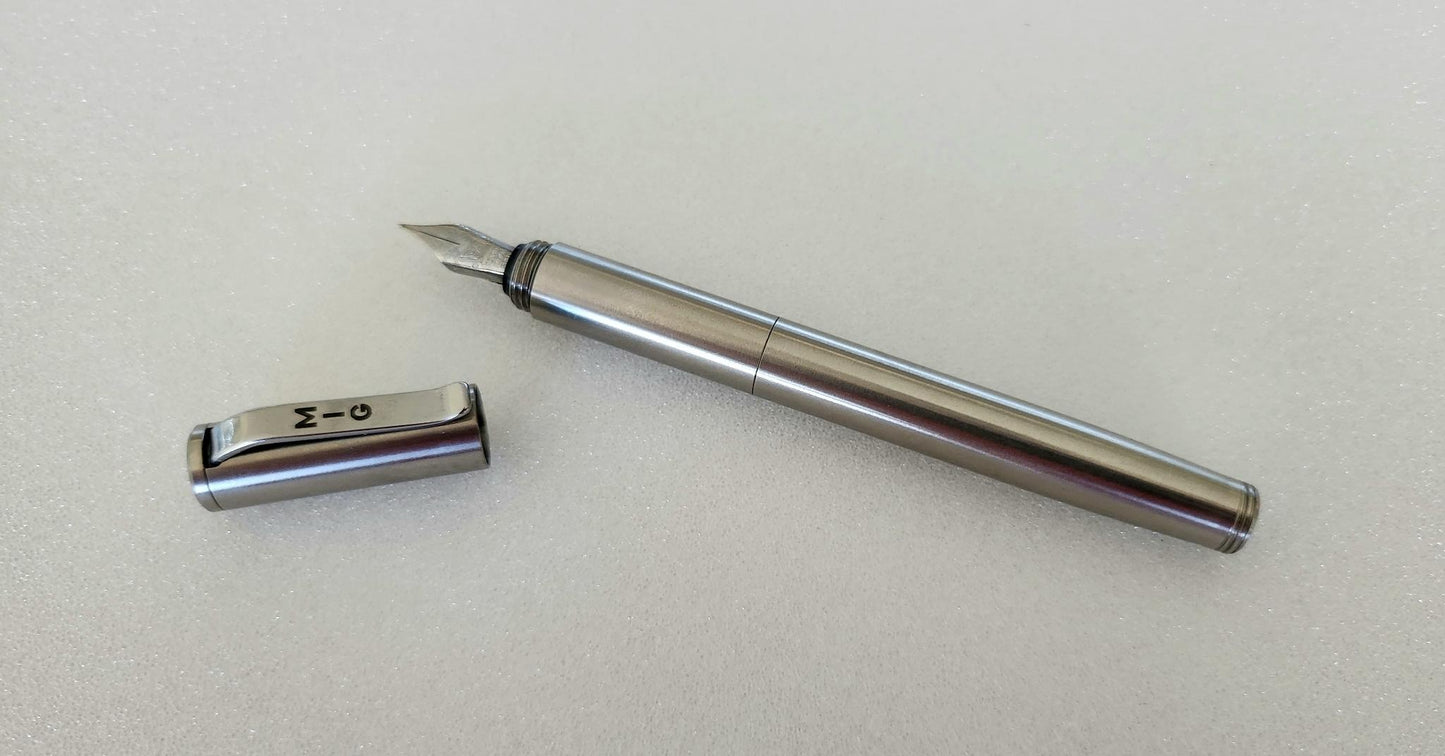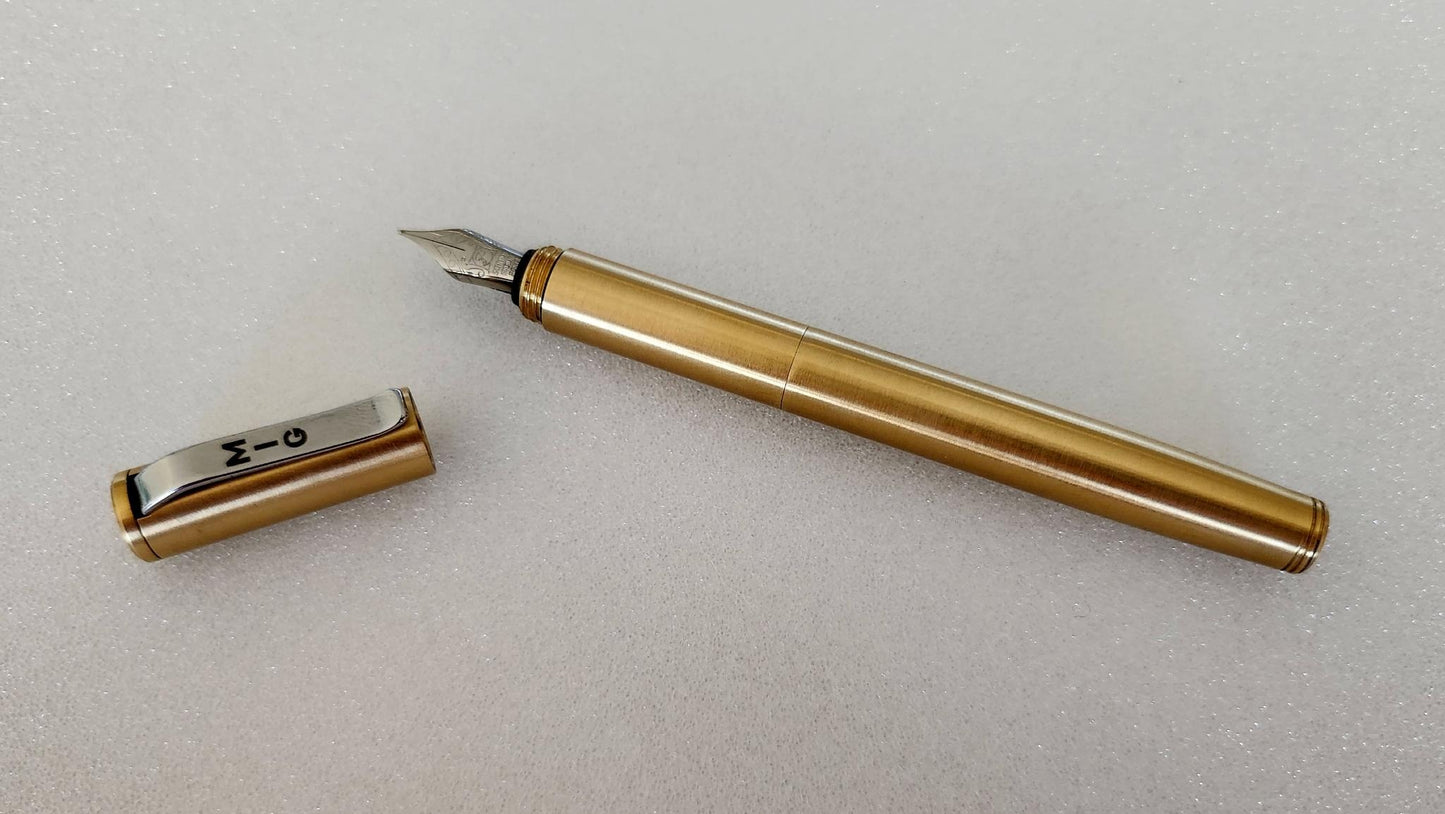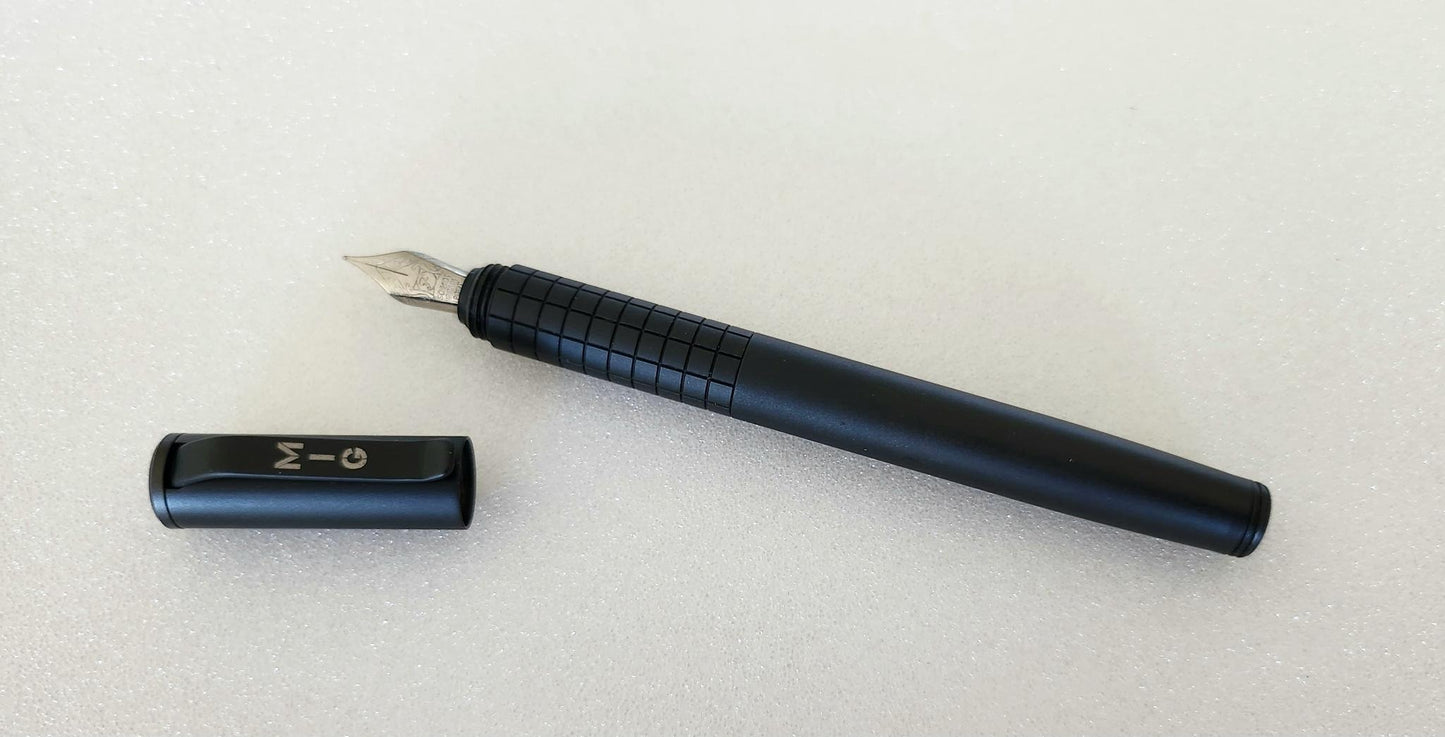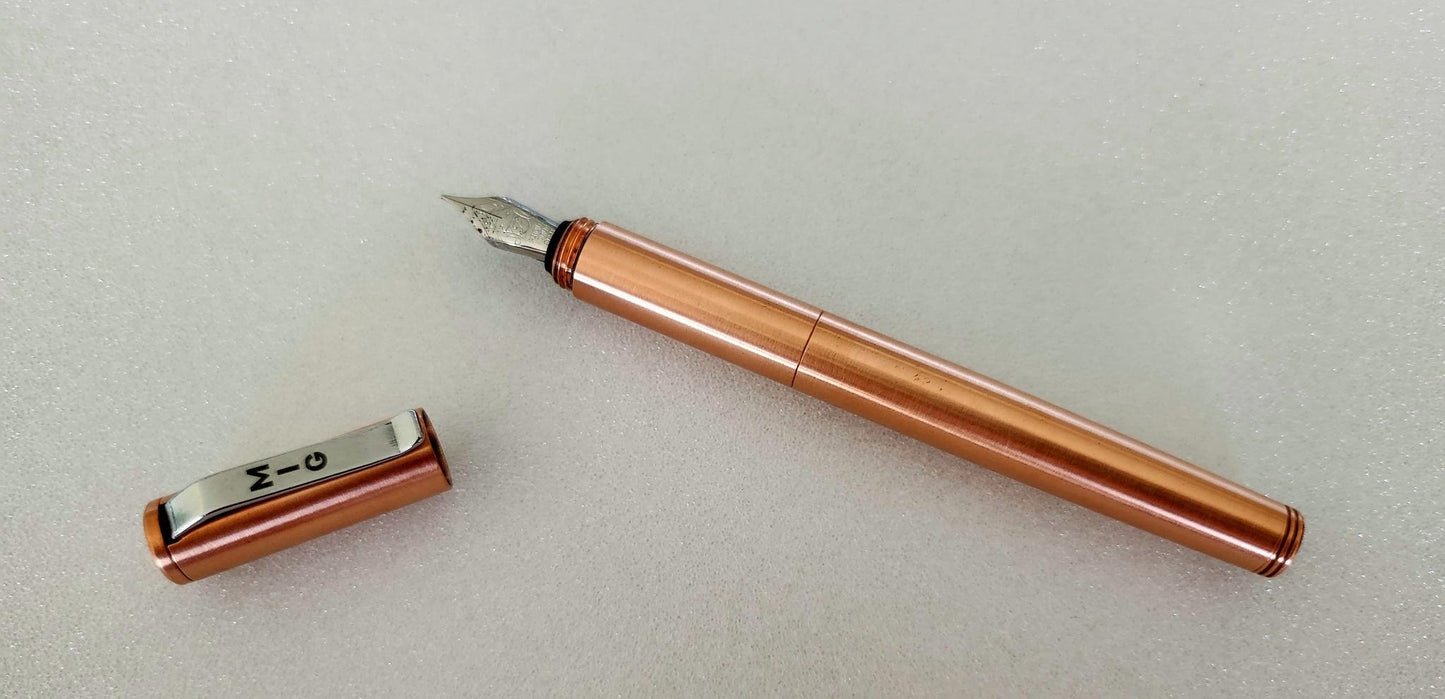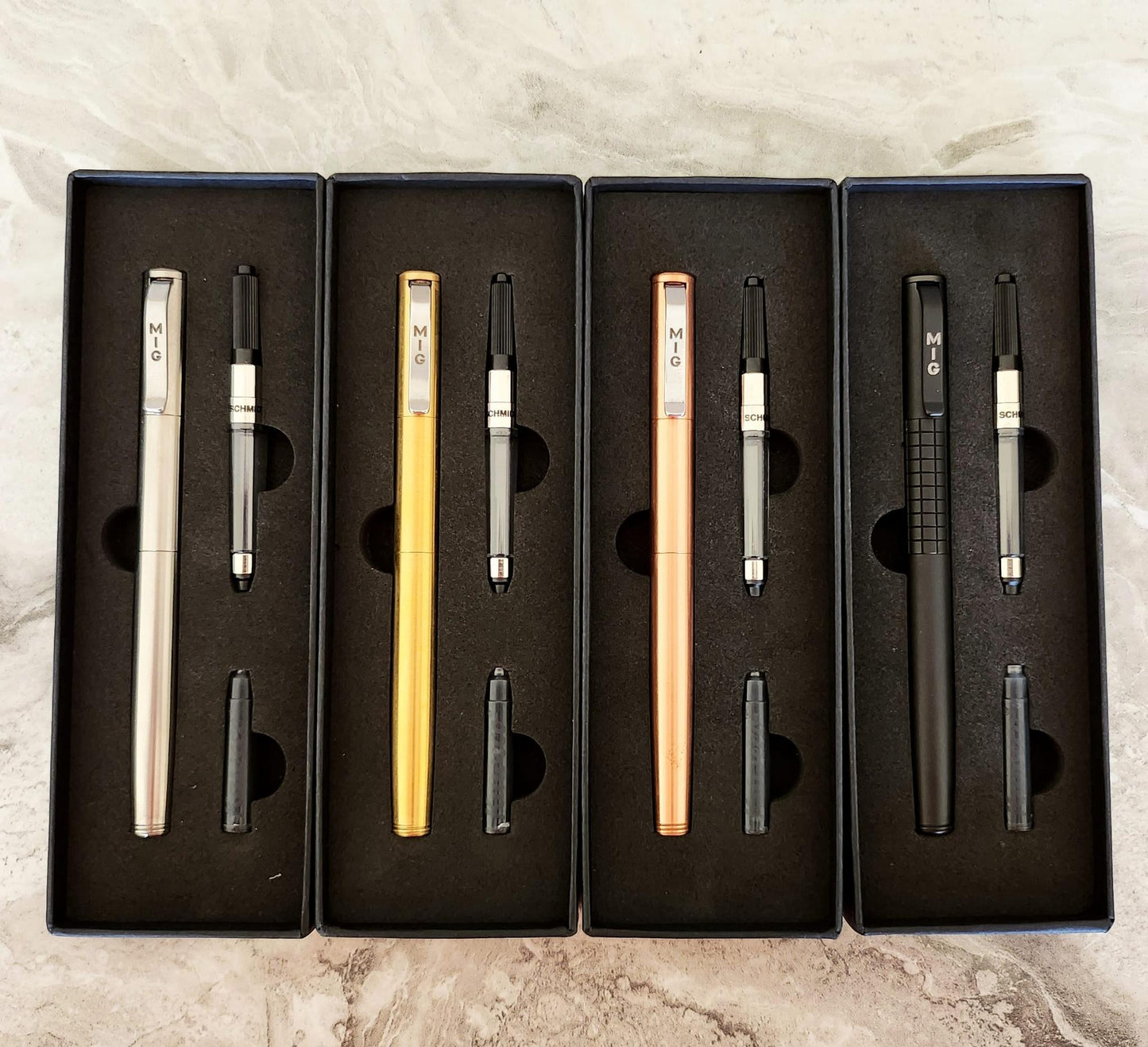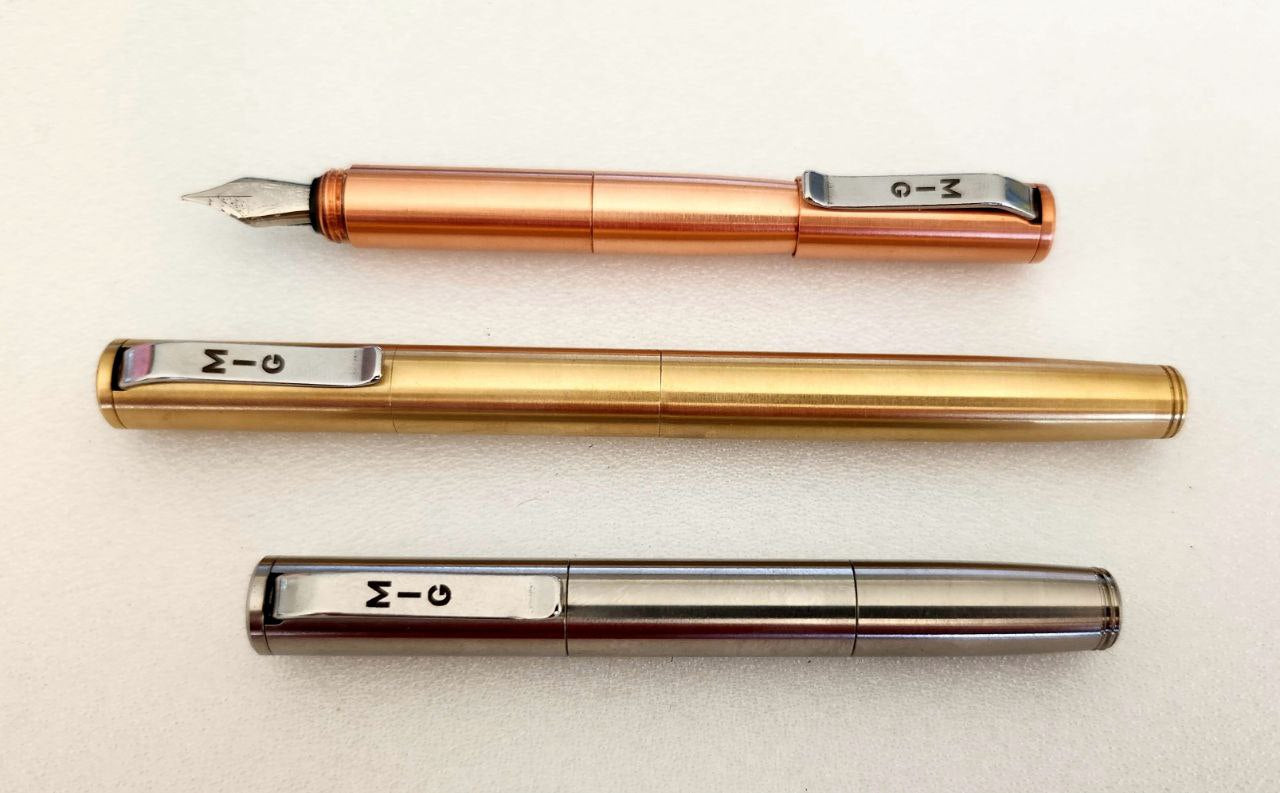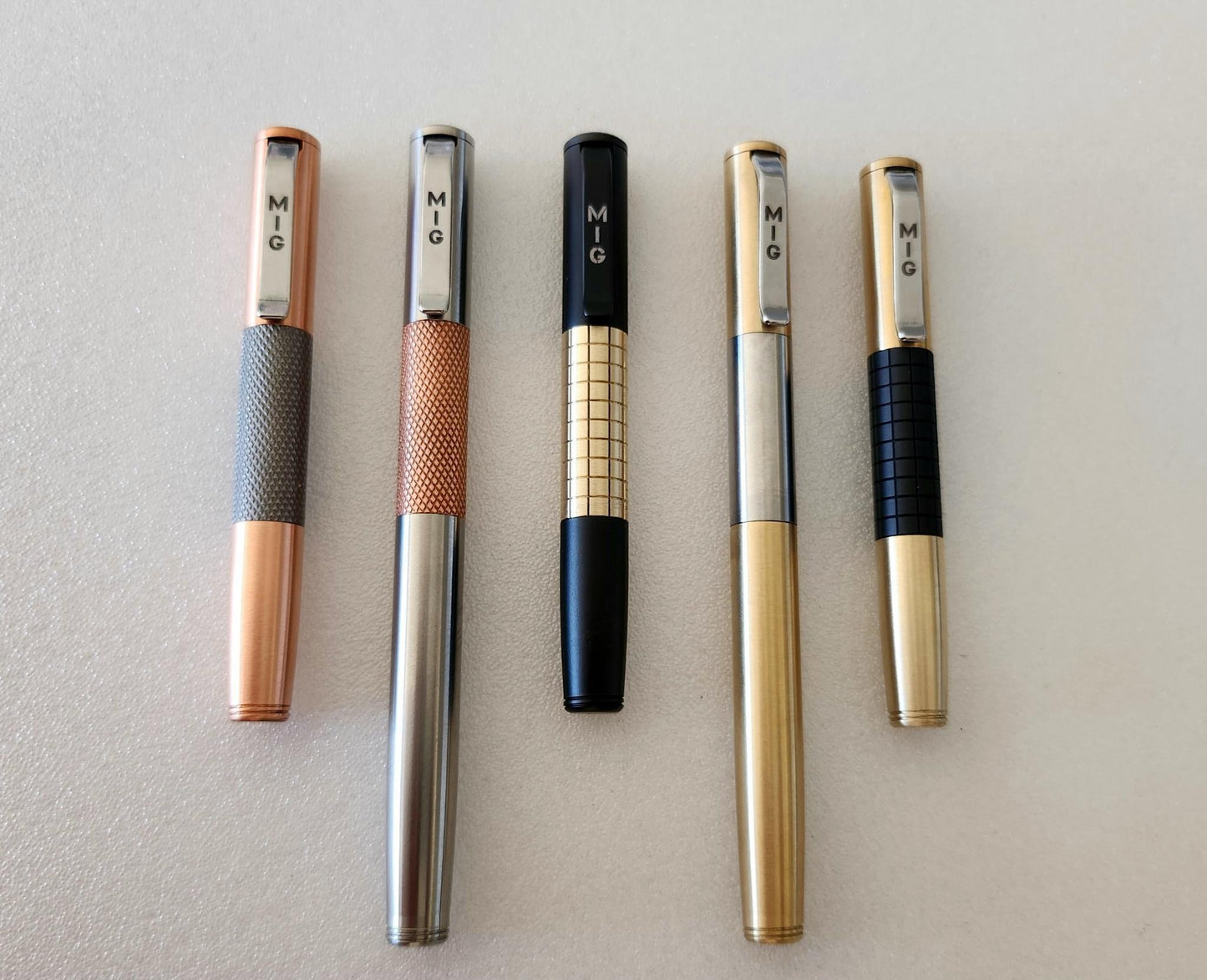 Lifetime Warranty

Our warranty is simple, if it isn't working or breaks from normal use, we will repair or replace it.

Free Touch Up Service

As local manufacturers, we are able to offer our unique touch up service for all pen purchases, each pen is entitled to one free touch up per year.

Australia's Leading Pen Manufacturer

We are the only company in Australia that can make production quality pens, in bulk, using locally sourced materials.